LEGENDS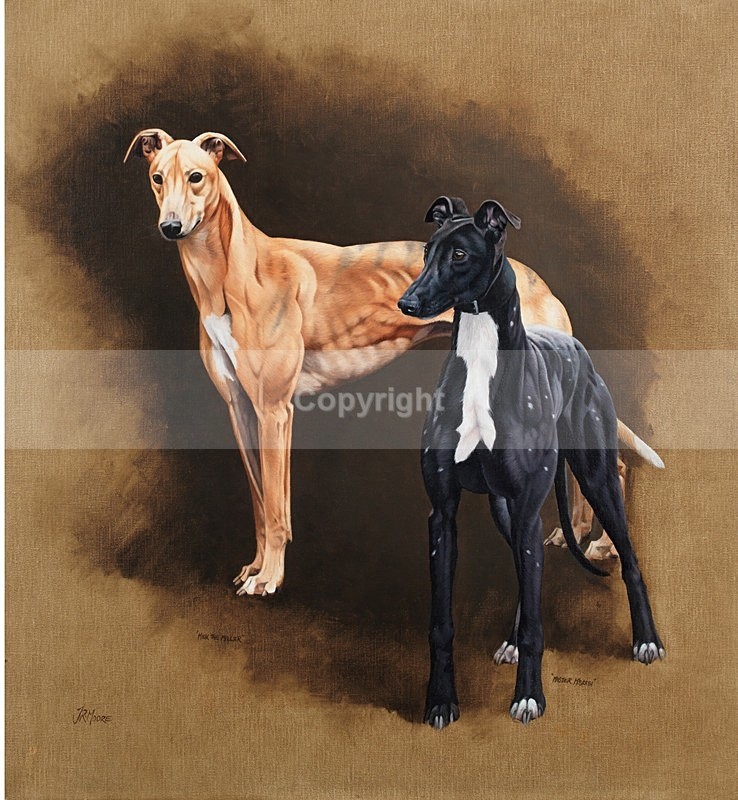 This painting was commissioned by The Great Game Fairs of Ireland.
It portrays the two legendary Irish greyhounds Mick the Miller and Master McGrath.
These two dogs were the best of the best in their day,Master McGrath winning the Waterloo Cup three times,1868,1869 and 1871 .. Mick the Miller winning the Derby twice 1928 and 1929.
Prints will be available. Information to follow.